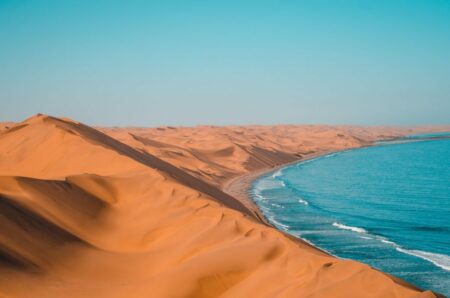 Exeter Safari Company
Explore Africa
From the rolling winelands of South Africa's beautiful Cape region to the vast plains of Tanzania's Serengeti and the red sweeping dunes of Namibia, Africa is a continent alive with adventure. Explore all the destinations and experiences Exeter Safari Company has to offer and let us help you create the perfect African adventure!
Traveler Reviews
Scott did a great job from start to end in arranging our Namibia and Rwanda exploration. Easy to work with, we had an excellent experience. Will book with Exeter in future.
Peter Gordon
June 21, 2022.
Quite an amazing experience from the moment we exited the plane in South Africa until we reboarded to depart. It was so well organized and every portion of the trip was perfectly coordinated with transportation, guides and meals. All the parties were professional, accommodating and patient with what we wanted to do. The tours in Cape Town were informative, interesting and fun and the safari game drivers were the true highlight with the most incredible animal experiences. Kudos to Exeter Safari Company and Scott and Andy for making this a trip if a lifetime!
Eric Diner
June 10, 2022.
I just returned home from a two week trip to South Africa and Zimbabwe and Exeter Safari Company did an amazing job organizing our trip! We had guides meeting directly off the plane assisting us through the airports, drivers at every stop, experienced and knowledgable guides for every tour and safari. We had a great time exploring Cape Town followed by 5 days of safaris at two different lodges and every place we stayed was fantastic with every little detail organized by Exeter. I would absolutely utilize them again in the future for a return trip to Africa. I travel quite a bit and I have never had such a well planned, seamless, stress free trip all thanks to Exeter!
Eileen Barrett
June 10, 2022.
Scott and Greg were great in helping us navigate the Covid shoals. The lodges were fantastic. The air transport allowed us to see an amazing amount of Namibia in a 2 week period. Their client base brought us together with a group of interesting, noce, people. Highly recomended.
Richard Vernick
June 10, 2022.
My husband,Richie and I,just returned from an unforgettable trip to Namibia with Greg Tepper, founder of Exeter Safari Company. Wow, wow, and double wow! Exceptional accommodations along with an itinerary that left you with great photos, great memories, and the privilege to meet new and fun folks on the trip! And the food!! Exeter seems to always come up with the best of the best. We have used Exeter before and we're not disappointed..even a snafu in Denmark was taken care of promptly with one phone call. Thanks to Greg, his team and Exeter Safari Company!
Barbra Vernick
June 10, 2022.
Wonderful wedding anniversary trip to Kenya with my wife. Jeanie's experience really showed. Jeanie planned every detail perfectly. The easy travel between camps, the camp selection based on our interests, the personalized activities at each stop made the trip unique and unforgettable. Five stars are not enough!
Marcos Marchena
March 24, 2022.
Just returned from an absolutely fabulous 3 week trip of discovery and adventure to South Africa and Namibia.We decided to go on this trip with less than a months notice, and Scott and his team at Exeter Safari Company were incredibly responsive and created the perfect itinerary, including some self driving to explore Namibia on our own. Every aspect of this milestone birthday trip was so well anticipated, planned and executed, from the transportation services, exceptional lodges and guides, immersive cultural experiences, personalized activities, and some fun birthday surprises. We can't recommend Exeter Safari highly enough. The value and personal attention they will bring to your trip is priceless!
Nancy Branigan
November 4, 2021.
We could not say greater things about Exeter! Scott did an amazing job creating the most incredible honeymoon - we had high expectations, and this trip exceeded it! He created a perfect mix of accommodations and activities personalized to us. There was an incredible amount of attention to detail - things could not have been easier to navigate, which says a lot for going across 3 different countries during COVID. Thank you Scott and team for a truly once in a lifetime experience!
Jared Scharen
November 3, 2021.
I've worked with Jeanie on several family trips now, across almost 10 different countries across the African continent. Every trip has been 'a trip of a lifetime' with amazing stays, people, wildlife, and of course service. Once I get on the first plane, I know that every detail and transfer will be taken care of.
jon ll
September 23, 2021.
I have had the pleasure of experiencing the "Exeter touch" through group trips and private guides in European cities for almost 10 years. But nothing could have prepared me for the incredible journey to Africa with the Exeter Safari Company. A trip of a lifetime! The itinerary was well thought out; the services provided from VIP airport pick-up, professional guides and drivers, to one-of-a-kind experiences in the bush ( like a gin tasting at sunset in a Zimbabwean private game reserve), exceeded all expectations. What I value most traveling with Exeter Safari is their responsiveness and attitude of "making it happen" for their guests. A case in point: on the morning of an already planned day, my spouse and I decided we would rather spend more time in the winelands of South Africa touring wine farms. Within 30 minutes we had appointments at wineries, a car and a driver, plus a day to remember. Our entire 2+ week trip was priceless. Thank you Exeter Safari
Michelle Wilcox
September 2, 2021.
The only person I envy is they who have not yet been to Africa — for they have so much to look forward to.
Popular Itineraries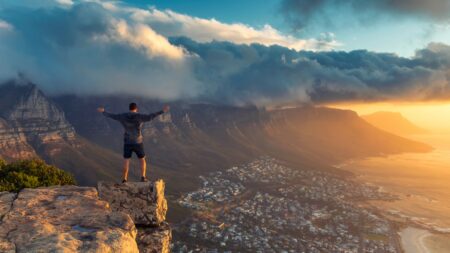 A Private Journey Through South Africa (Luxury)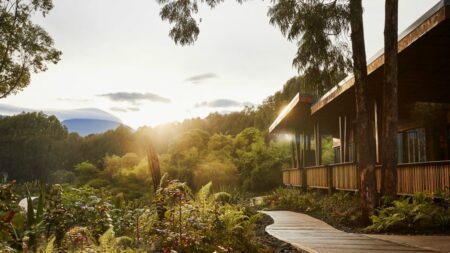 A Private Journey Through Rwanda in Partnership with One&Only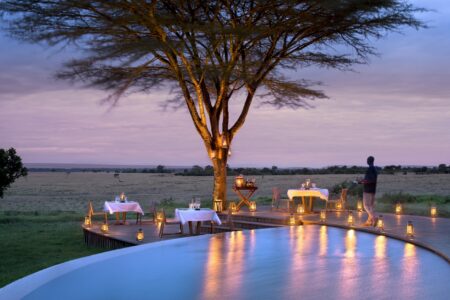 A Private Journey Through Kenya
Reminds me of my safari in Africa. Somebody forgot the corkscrew and for several days we had to live on nothing but food and water.
Have a question or interested in starting your safari adventure?
While we offer a wide variety of sample itineraries for every destination keep in mind that everything we do here at Exeter Safari Company is tailored to your particular interests and budget. Click the link below, share your interests with us and together we can begin working on the perfect tailor-made itinerary for you.