Home to many of Africa's top game reserves and safari lodges, Botswana is an ideal destination for those travelers looking for the ultimate safari experience. Easily accessible from neighboring South Africa, the two countries are often combined.
Botswana offers several incredible game reserves including Chobe National Park, Moremi Game Reserve and the Kgalagadi Transfrontier Park. Leopards, buffalo, lions, and rhinos are abundant throughout the national parks along with an incredible array of bird and water life.
A defining feature of the Botswana experience is the Okavango Delta, named among one of the Seven Natural Wonders of Africa and listed as a UNESCO world heritage site. This enormous delta is the result of seasonal flooding that creates a myriad of waterways, islands and rivers that inundate the surrounding landscape. Following the rainy season hundreds of thousands of animals migrate into this area attracted by the abundant supply of water and freshly sprouted vegetation. The resulting migration of animals combined with the unique topography of the area allows for a truly unique safari experiences that can done by a combination of vehicle, boat and canoe!.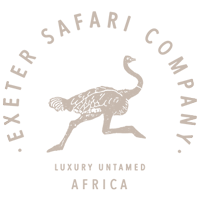 Journeys Through Botswana
Sample Itineraries
Let Us Help You Plan Your Safari
Plan Now