The first glimpse of Mauritius, be it from the air or from the sea, is breathtaking. A volcanic island formed nearly 10 million years ago, the mountains and forests of the hinterland are encircled by exquisite turquoise lagoons on one side and indigo deep-water breaking onto volcanic cliffs on the other. The perfect tropical atmosphere and soft white sand beaches of this Indian Ocean Island, coupled with the warmth and diversity of its people, make for a truly beautiful experience; days spent soaking up the sun at luxurious beachfront resorts are complemented by the adventures that beckon further inland.
The Black River Gorges in the southwest of the island is a haven for walkers and birders. In the same region is the Chamarel Waterfall, the surreal striped dunes of the Seven Coloured Earths, and the Ebony Forest, a conservation project dedicated to reforesting the region with the Ebony tree.
Many cultures converge in the capital city of Port Louis, its bustling markets and street food, ranging from Creole and Indian to Chinese and European cuisine. Further north lies the French colonial Château de Labourdonnais, a sprawling manor set on a sugarcane plantation that produces rum and fruity treats, and Grand Baie, a seaside village and beach with aquamarine waters. One can snorkel and scuba dive with turtles, sharks, and exotic tropical fish, followed by a delicious barbeque meal back on board. For those who enjoy mountain adventures, there are many climbable peaks on Mauritius, the most notable being the Heritage Site of Le Morne in the deep south of the island.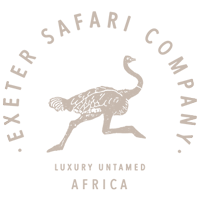 Journeys Through Mauritius
Sample Itineraries
Let Us Help You Plan Your Safari
Plan Now