With its picture-perfect cerulean waters and soft, sandy shores framed by palm trees and giant boulders, the Seychelles archipelago may very well be paradise on earth. The Seychelles exclusive resorts offer all the bells and whistles. The vibe is about relaxation, romance, and beachside bliss, from sunbathing and swimming to scuba diving, surfing, fishing, and sailing, it makes for the perfect tranquil destination.
The ancient islands' granite mountains of continental crust were once part of the supercontinent Gondwana, and now sit 1,000 miles off the coast of East Africa. The Seychelles' Inner Islands, one of the largest atolls in the world, it's home to over 150,000 giant tortoises and abundant marine life that thrives on the surrounding reefs.
As for the Inner Islands, Mahé, Praslin, and Le Digue draw the most visitors, lined with beautiful beaches, secret coves, and small towns offering a glimpse into Creole culture. Independent since 1976, the islanders are a mix of East African, Malagasy, Indian, Chinese, and European heritage. In Victoria, the capital and cultural center, locals come together selling colorful cotton clothes, jewelry, mangoes, bananas, avocados, fresh fish, coconut oil, and aromatic spices in the lively open market.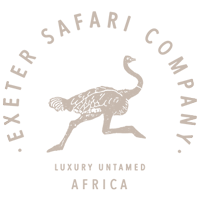 Journeys Through Seychelles
Sample Itineraries
Let Us Help You Plan Your Safari
Plan Now