Zambia is a destination rich in natural beauty, incredible wildlife and some of the friendliest people anywhere in Africa. The 21 National Parks located throughout Zambia are all very different each offering something unique and special.
In the South of the country the Lower Zambezi National Park runs alongside the mighty Zambezi river and offers a multitude of safari experiences. Here guests can explore the park both by vehicle and by boat as animals routinely cross the many rivers that traverse the area. Another popular activity in this area is fishing with sports fisherman traveling from across the globe to try their hand at landing the ultimate prize, the fearsome Tigerfish.
Further North you will find South Luangwa and North Luangwa National Parks. While both parks boast an incredible array of wildlife South Luangwa is particularly famous for its leopard population. Leopards are usually the most difficult animal to sight while on safari and so if a leopard sighting is high on your list a visit to South Luangwa is a must!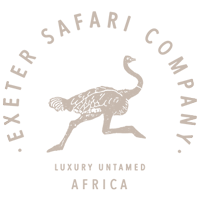 Journeys Through Zambia
Sample Itineraries
Let Us Help You Plan Your Safari
Plan Now