Tanzania has long held a reputation for offerings the best Safari experience anywhere in Africa, and this reputation is not undeserved. With iconic destinations such as the Serengeti, Ngorongoro Crater, Lake Manyara and Tarangire National Park the country is an obvious choice for those looking for the ultimate safari experience.
An important part of the Tanzania Safari is the annual migration. During this time millions of wildebeest and zebras, along with a plethora of other animal species, follow the rains and make their way across the Serengeti in search of better grazing. This migration leads the animals on a perilous journey through crocodile infested rivers and open plains where lions and other predators lie in wait. Luxury mobile safari camps are a popular way to see and follow the migrations. The temporary camps are set up and moved throughout the season in order to place guests in the best possible location for the migration.
Tanzania is also home to several amazing natural features including the highest mountain in Africa, the majestic Mount Kilimanjaro. Tanzania's other hidden gem lies around 30 miles off its East Coast, the Zanzibar Archipelago. White sand beaches, beautiful hotels and good flight connections make this collection of islands a perfect destination to include for a few days at the start or end of a safari trip.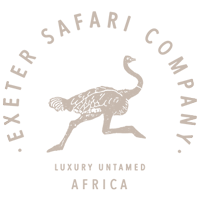 Journeys Through Tanzania
Sample Itineraries
Let Us Help You Plan Your Safari
Plan Now