South Africa's neighbor to the North, Zimbabwe, has a long and rich history as one of the continent's most fables tourist destinations. The majority of the country's most popular regions are located in the North along the border of Zambia and Botswana.
It is also in this region where you will find Zimbabwe's crown jewel, Victoria Falls. Known locally as Mosi-ao-Tunya, or the smoke that thunders, the falls have been declared a World Heritage Site and for good reason. At a height of over 360 feet and a record flow rate of over 420 000 cubic feet of water per second charging over the edge, the sheer enormity and power of these falls is hard to imagine.
Zimbabwe combines well with South Africa or as a standalone destination. Nearby game reserves including the Mosi-oa-Tunya National Park and the Victoria Falls National Park both offer fantastic safari opportunities.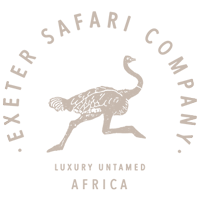 Journeys Through Zimbabwe
Sample Itineraries
Let Us Help You Plan Your Safari
Plan Now