Exeter Safari Company prides itself on creating the perfect African Safari experience with the knowledge that no two guests have the same needs, wish list or budget. As a destination, Africa offers a multitude of Safari options from ultra high-end luxury safari lodges (with private butlers attending to your every need) to intimate, affordable, well located tented camps right in the heart of the African wilderness.
At Exeter Safari Company our aim is to ensure your trip to Africa is created around your specific interests, the time you have available and the budget you are working with. Many potential travelers imagine that an African Safari must be an enormously expensive and complicated trip when really; nothing is further from the truth!
Yes, a luxury safari can quickly add up, however, having traveled and lived in Africa for over 30 years the team here at Exeter Safari Company have the local knowledge and firsthand experience to create the perfect itinerary regardless of budget.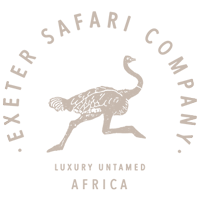 Meet the Team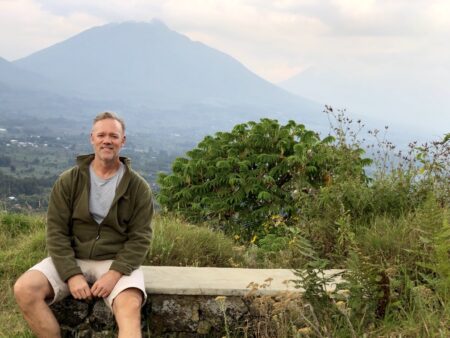 Greg Tepper
Founder
Greg's love affair with Africa began with his very first visit in 1983. He quickly discovered the joys of an African safari and has returned almost every year since experimenting with different lodges and styles of safaris across the continent. From witnessing the great migration across the Serengeti of East Africa, to trekking with Gorillas among the volcanic mountains of Rwanda, Greg has experienced almost all Africa has to offer.
Having founded Exeter International, an award-winning luxury tour operator focusing on Eastern and Central Europe, over 25 years ago Greg decided it was time to use his wealth of travel industry experience and passion for Africa to create a similar company focusing on Africa, and so Exeter Safari Company was born. In founding Exeter Safari Company Greg wanted to demonstrate that while safaris can be an opulent affair complete with hot air balloons and luxury lodges this does not always have to be the case. With a great knowledge of Africa's many mid-range and more down to earth safari options it is a goal of Greg's to open the world of African Safaris to a wider audience.
As the Founder of both Exeter International and Exeter Safari Company, Greg now spends his time traveling between Europe and Africa as he continues to explore both destinations while often inviting small groups of travelers along with him as part of his signature Founders tours!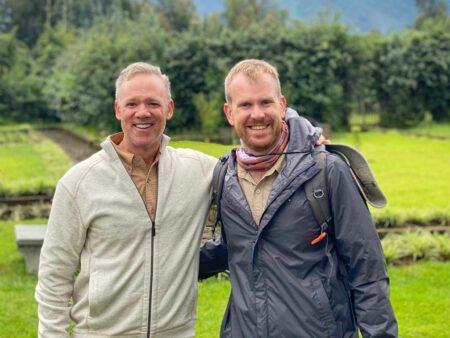 Scott Simpson
Co-Founder & General Manager
Born in South Africa in the 1980s, Scott has over the years experienced the Safari industry from every possible angle. Growing up every vacation and weekend away was spent exploring the African continent. By train, plane and Land Rover, Scott explored all that Africa has to offer from the idyllic winelands of Cape Town to the swampy expanse of the Okavango Delta.
After completing university, and following a year exploring Europe while working in the Cruise industry, Scott ended up in the UK where he began his career in luxury travel. Working as a Southern African Safari expert for a leading luxury travel company Scott helped hundreds of travelers discover the joys of an African Safari. During this time, he traveled frequently to and from the continent exploring different lodges, meeting local contacts and generally keeping abreast of all the new developments in the ever-evolving world of African Safaris.
Scott then returned to Africa where he took up the position of General Manger at one of Zambia's top safari lodges located in the Lower Zambezi National Park. Scott then remained in the Safari industry managing different safari operations for several years before immigrating to the US with his American wife whom he had met while working on cruise ships many years previously. Having arrived in Tampa, Florida Scott and Greg quickly realized that their shared love of Africa and Safari travel made the launching of Exeter Safari Company an idea whose time had come.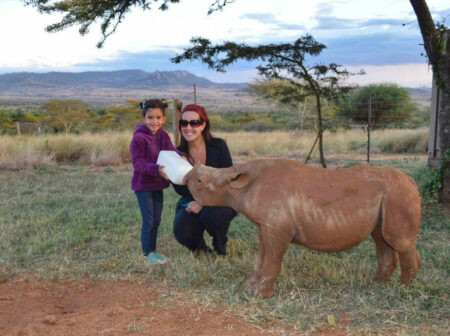 Jeanie Fundora
Senior Africa Safari Expert
Jeanie's passion for wildlife, culture, local communities and conservation have been the cornerstone of her 20 years in the travel industry. With no less than 25 trips to the continent, when planning a luxury safari experience Jeanie's who you want in your corner!
Jeanie often refers to Africa as her second home as she has traveled to the continent more than anywhere else on the planet. A few highlights of her travels include meeting the iconic Masai and Samburu people of Kenya; seeing the great migration and Mt. Kilimanjaro in Tanzania; visiting the Orthodox churches and the famous fossils of Lucy in the National Museum of Ethiopia and spending time with the mountain gorillas of Rwanda and Uganda. Her experience in Southern Africa is no less impressive with countless trips to such iconic destinations as South Africa, Botswana, Mozambique and Namibia.
Jeanie's passion for travel ignited over 20 years ago when she participated as an exchange student in a study abroad program to Northern Italy and the fire has not been quelled since. With a loyal following of longtime clients and partner travel advisors who have trusted her with every detail of their safari and travel planning, she offers each client a VIP experience. Jeanie particularly loves planning honeymoons and family travel, especially multi-generational family travel, having many first-hand experiences traveling with her young daughter on several trips and safaris to both Africa and India.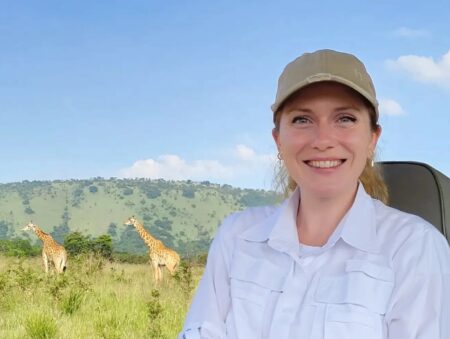 Christi Guild
Senior Africa Safari Expert
Although she was born in Texas, Christi considers herself a citizen of the world, having already travelled to over 20 countries across the globe. Out of all of her travels, experiences from Africa have by far been her most treasured. From the people, their culture, and the warmth of their song and dance, to the wildlife and the untamed surroundings that envelop her senses with pure excitement, she loves all that Africa has to offer! In addition to the Big 5, Christi always has Biltong, Bains, and Bomas on her safari to-do list. Ask her about her memorable travel moments and she will surely tell you about her up-close encounters on safari drives, or the mesmerizing landscapes that have left unforgettable imprints on her mind.
Her love for Africa has led her to assist a wide variety of travelers in fulfilling their dream vacations to the continent, and she would be thrilled to help you in creating your perfect journey. Let Christi take the stress off of your plate, so that you can enjoy every aspect of your vacation, even before it starts!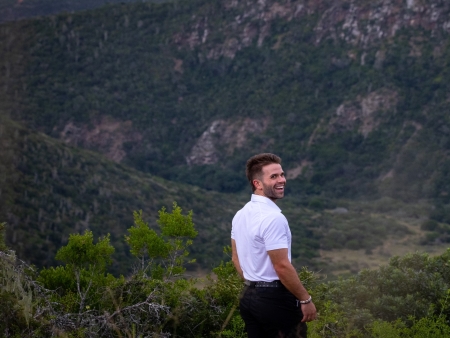 Zach Tate
Africa Safari Expert
Zach is a Florida native who grew up with an appetite for traveling. Throughout college, he spent years exploring the world for his next big adventure. It was however his continued travels to Africa where Zach fell in love with what he considers to be the true wonder of our planet. Now, he is focused on helping travelers experience all the incredible adventures this remarkable continent has to offer.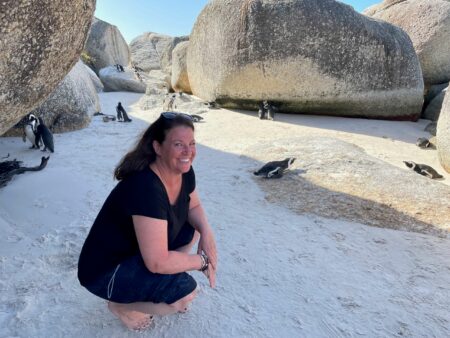 Monica Kowalski
Africa Safari Expert
Monica has always had an innate sense of adventure and a love of travel. Throughout her childhood, she traveled in the US, Canada and the Caribbean with her parents, and in the summers, often traveled to Switzerland to visit her grandparents. Getting on an airplane back then was always exciting, with a chance to explore unfamiliar territory, and that meant "adventure is waiting on the other end".
Today those feelings still hold true, no matter the destination. Her career in the travel industry gave her the opportunities to visit more than 50 countries, but as soon as she landed on the continent of Africa, it captured her soul, and she knew she could never get enough safari in her life!
Monica's adventures to Africa have taken her to South Africa, Namibia, Botswana, Zimbabwe, Kenya, Tanzania, Rwanda, and Madagascar. Some of her favorite places are also the less visited, such as the sand dunes in Namibia, the Makgadikgadi Salt Pans in Botswana, and the game parks in southern Tanzania. Her insatiable passion for Africa keeps her returning as often as possible, and she loves to share her stories of unique animal encounters, genuine hospitality, fascinating cultures, incredible landscapes, favorite activities, and the delicious food!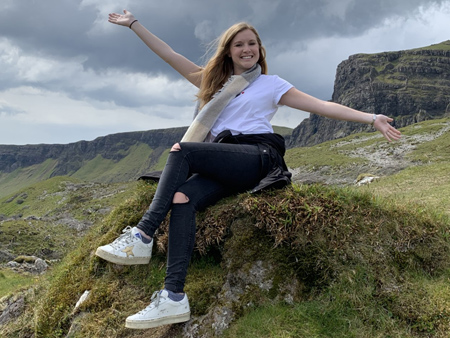 May May Henry
Sales Assistant
May May has always been curious of what the world has to offer. Growing up in a small coastal town in South Carolina, she felt there was more to see and discover from the world. From studying abroad in college, to multiple family trips, May May quickly developed a passion for experiencing new cultures and customs. After all, she believes travel is the best way to meet people and learn from our beautiful planet. May May is always up for the thrill of a new adventure and is eager to expand her travels. She looks forward to assisting you on the trip of a lifetime to one of her favorite destinations, Africa!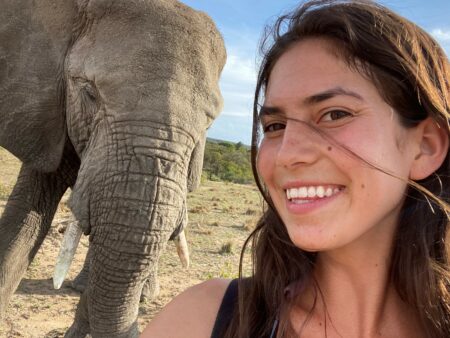 Kim Henkel
Africa Safari Expert
Kim has always felt the urge to travel and explore the world. Coming from a well-traveled family, she was introduced to new cultures and experiences from a young age. Although she comes from a small town in Florida, she takes any opportunity for an adventure.
After completing university, she took a year to explore the world and traveled to six continents. Making a total of 47 counties traveled, but she hopes to continue. From all her travels, her trip to Africa was the most memorable. She fell in love with not only the beauty an African safari has to offer but also the culture and people she met on the way. With a passion to travel and to help others, Kim hopes that her experiences can help travelers on their own adventure to the beautiful continent of Africa.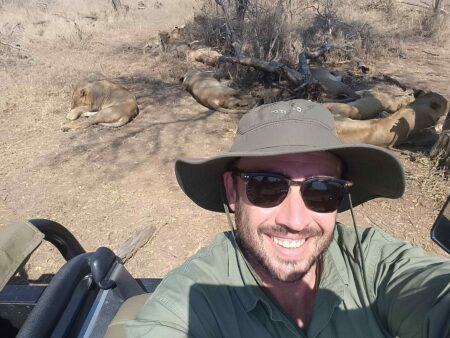 Barry Greenshields
Africa Operations Manager
Originally from Pretoria, South Africa, Barry spent his formative years, cherishing holidays in the Kruger National Park. An experience that ignited his deep passion for wildlife. Following school, Barry embarked on a gap year to the UK, a journey that unexpectedly extended to 8 years. During this time, he honed his skills in the hospitality industry and pursued culinary studies, ultimately becoming a chef.
Yet, his heart always remained in the wild, prompting him to make the life-changing decision to leave Cambridge and return to South Africa, intent on realizing his dream of becoming a field guide. After dedicated studies, he obtained the necessary qualifications, enabling him to begin this new career. Over many years, Barry diligently worked his way up to achieve the highest guiding certifications available, affording him the opportunity to guide at some of Africa's most prestigious lodges.
This journey ultimately led Barry to Exeter Safari Company, where he now enjoys sharing his profound knowledge of this breathtaking continent with travelers.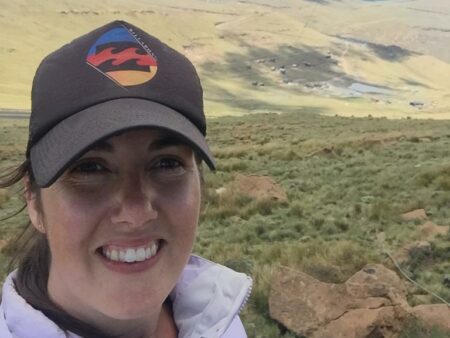 Nicky Morgan
Africa Operations Manager
Growing up in a small town in the North of South Africa, Nicky is fortunate to be a part of a family who are keen travelers with a specific interest in what South Africans refer to as "Bush Holidays". Most vacations were spent exploring all that Southern Africa has to offer. From the sand dunes of Namibia, the waterways of the Delta in Botswana, the majestic Victoria falls in Zimbabwe, to the white sand beaches of Zanzibar and many many more. A huge part of her life has been spent soaking up the beauty of the African Continent. Additionally, living only 2 hours from the vast Kruger National Park means that many weekends consist of a "quick trip to the bush".
Nicky feels that there is something magical about being in the African bush, that it has the ability to refresh ones soul, and she loves nothing more sharing this passion with our travelers.