Rich red sand dunes stretching into the sky, their silhouettes broken only by a lone gnarled tree or the sweeping horns of a Gemsbok, welcome to Namibia. With one of the lowest population densities anywhere in the world, traveling Namibia truly allows one to get re-inspired and re-connected with nature.
Enjoying some of the most remote and luxurious accommodation anywhere on the continent guests can gaze up into the African sky unhindered by the blight of city lights. The enormity and brilliance of the night sky as viewed from Namibia's desert is truly unique and something that cannot be easily be put into words. Along Namibia's Atlantic Coast lies the Skeleton Coast, a name bestowed by the many historic shipwrecks that lay strewn along the shoreline. With a constant pounding surf this stretch of coastline has claimed hundreds of ships over the years, the remains of which now lie broken and half buried along the otherwise pristine beaches.
Wildlife Safaris in Namibia are a unique experience. Etosha National Park is one of Namibia's largest game reserves and is dominated by a salt pan so large it can be viewed from space! With the exception of a few small charming towns Namibia is an unspoiled wilderness and so great animal sightings don't only take place in the National Parks and game reserves. While visiting sites of incredible natural beauty such as the enormous sand dunes of Sossusvlei travelers will constantly encounter wild herds of springbok and zebras and if lucky stumble across one of the leopards that call this region home.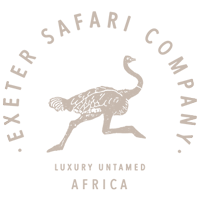 Journeys Through Namibia
Sample Itineraries
Let Us Help You Plan Your Safari
Plan Now