Botswana reigns supreme as the ultimate dream destination for safari seekers, a realm where adventure and awe intertwine seamlessly. Embark on an epic journey with us, and let Botswana's untamed and unspoiled beauty ignite your soul. Read on to discover what awaits in this landscape of wonder.
A Wildlife Wonderland

Botswana offers a range of stunning environments, from the surreal salt pans of Makgadikgadi to the lush Okavango Delta and the vast Kalahari Desert. The country's conservation efforts provide exceptional wildlife viewing, including the "Big Five," in pristine natural habitats like Chobe National Park and Moremi Game Reserve. From the enchanting Kalahari Desert, to serene mokoro rides through the Okavango's waterways, Botswana offers not only exquisite safari conditions, but an unparalleled voyage into a wildly diverse set of landscapes.
Safari & Beyond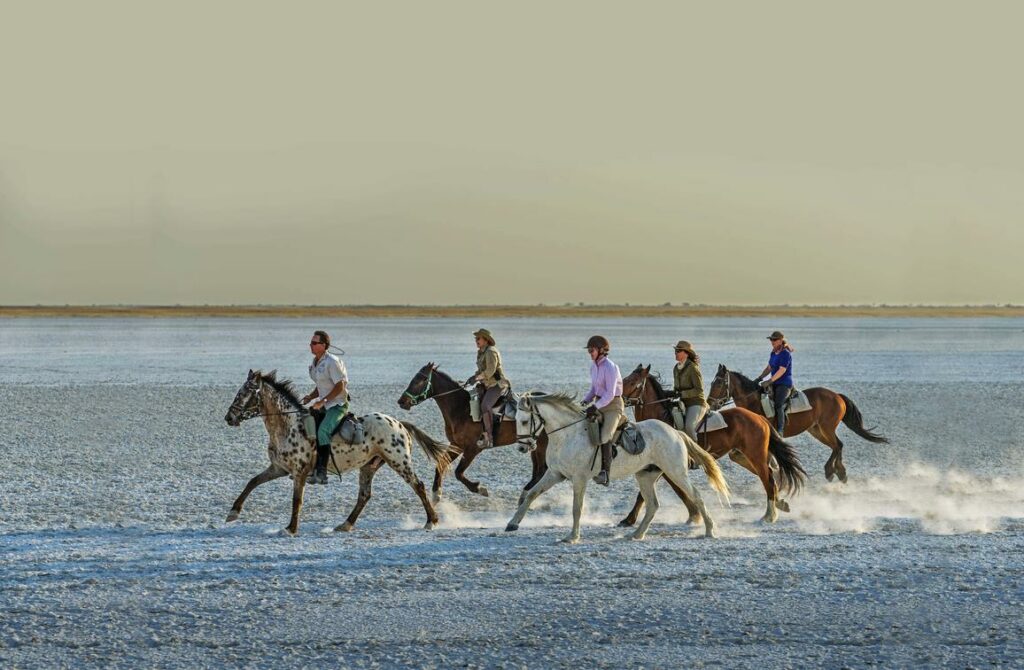 Botswana's low-impact tourism model ensures intimate and exclusive safari experiences with limited lodges and camps, emphasizing sustainability and intentional preservation. Botswana offers a range of adventure activities like mokoro safaris, walking safaris, quad biking on the Makgadikgadi Pans, and stargazing in the Kalahari Desert's dark skies. These are the reasons those who've been continue to dream about the country for decades to come.
Immerse Yourself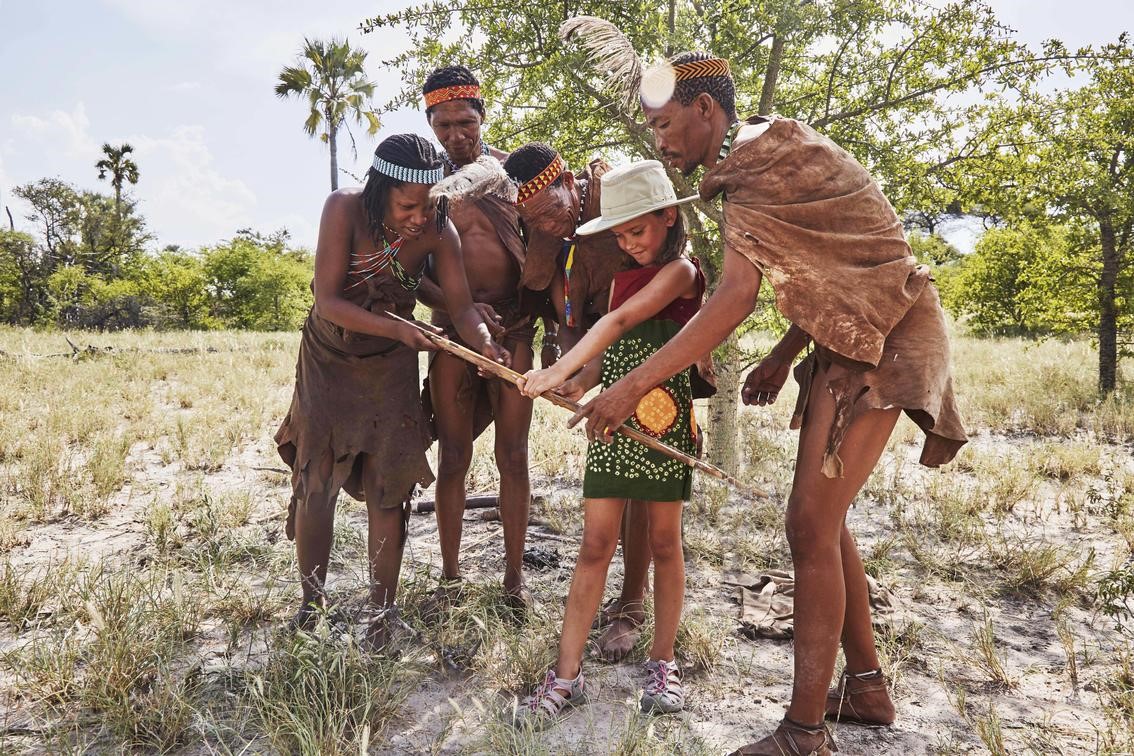 One of the most eye-opening aspects of this epic itinerary is the opportunity to encounter the San people to gain insights into their traditional lifestyle. Explore local villages with our experts to find a new appreciation for Botswana's unique and rich cultural heritage.
Check out the itinerary and learn what we have planned for you in Botswana!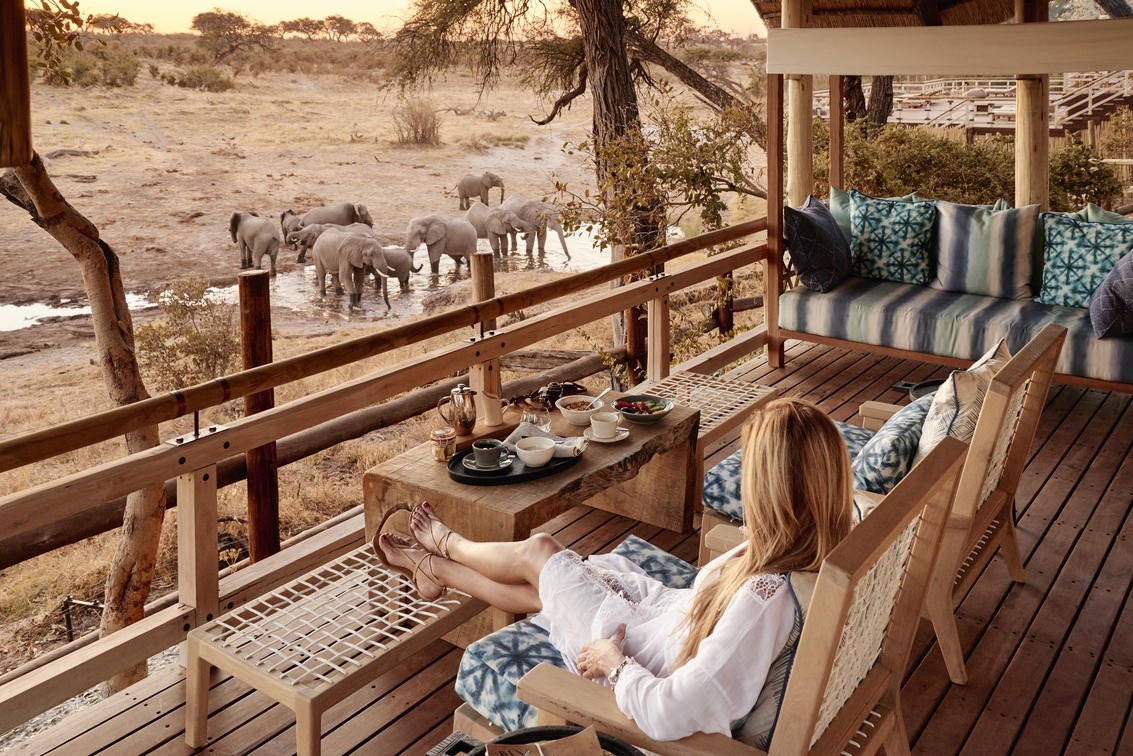 Exeter Safari Company is proud to partner with some of the most luxurious and exclusive lodging properties in the region so that you can get front row seats to some of the most magnificent views on Earth. Keep reading to learn more about some of our favorite properties in Botswana!
Chobe Chilwero Lodge

Located hillside inside of Chobe National Park, get front row seats to the home of over 80,000 roaming elephants at the Sanctuary Chobe Chilwero Lodge. Soak in the panoramic views while appreciating the modern and luxurious accommodations. With private balconies overlooking the plains of Africa, you'll never want to leave this unique oasis.
Savute Elephant Lodge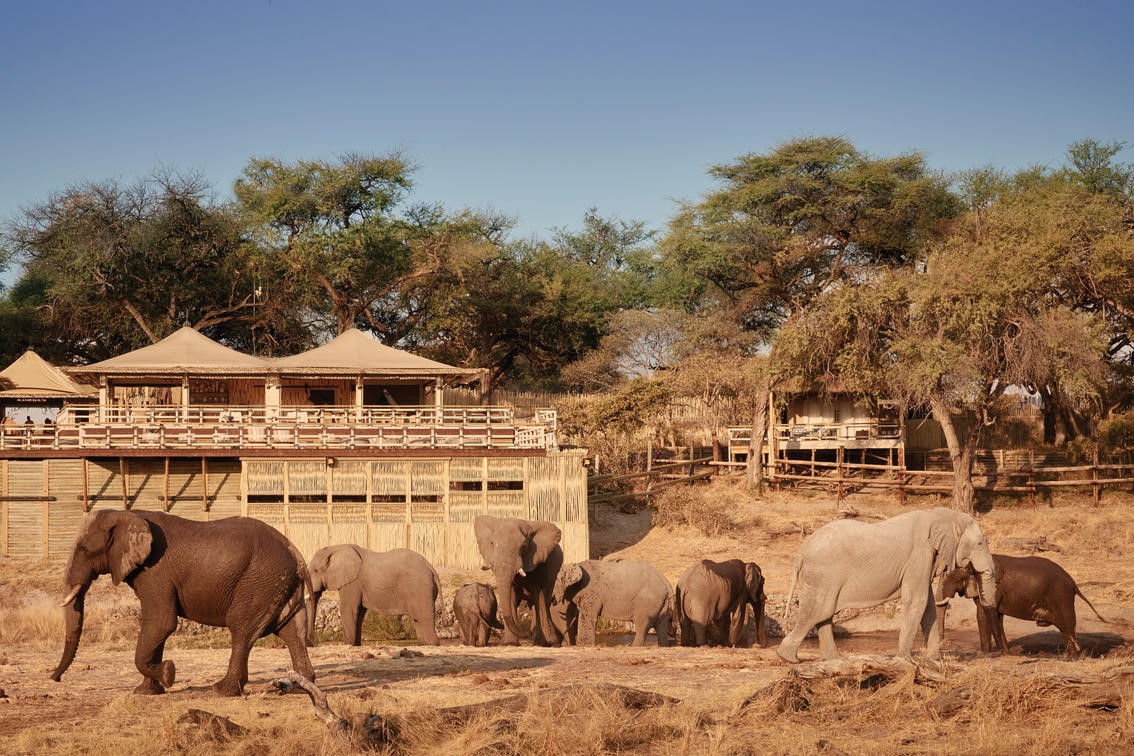 With 12 tented suites, unwind at this paradise located in the famous Savute region. With sustainability at the forefront of their mission, unwind and relax while observing the beauty of hyenas, leopards, and elephants roaming just outside of your tent. At night, stargaze under the African night sky while you enjoy the splendor of the local cuisine during a Boma dining experience prepared by their excellent staff.
Okavango Delta Camp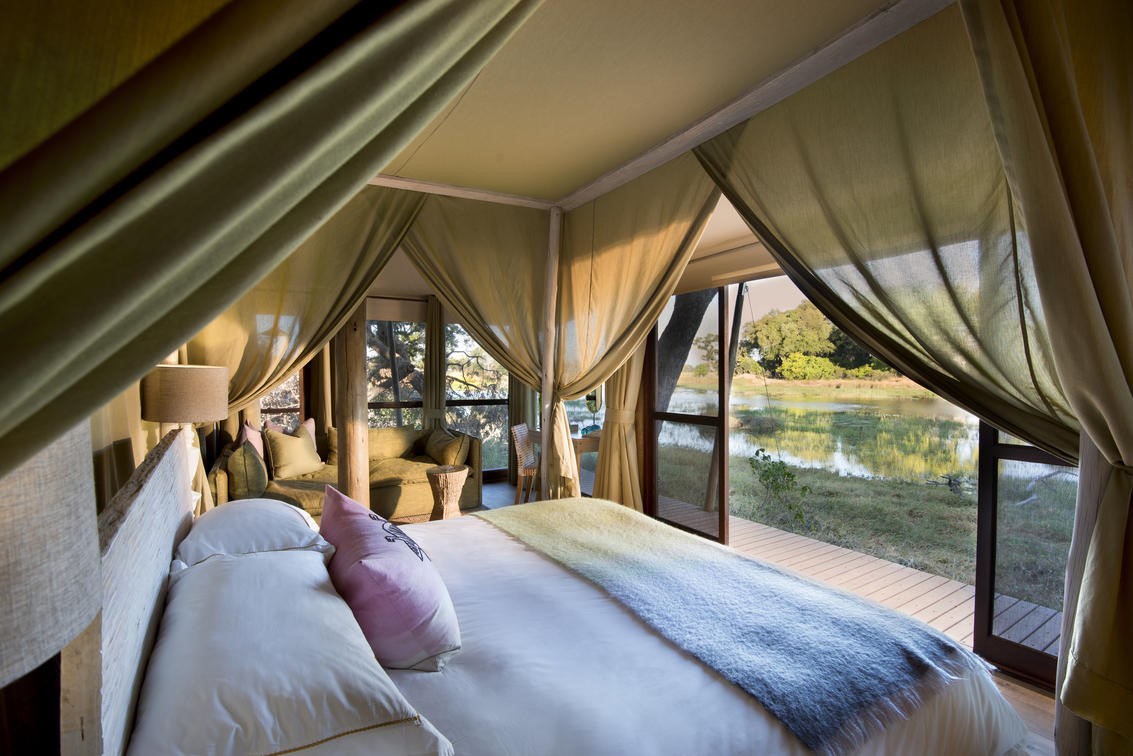 With 9 private tent villas each equipped with a romantic sala, private plunge pool, indoor bathtub and al fresco shower, you will never want to leave the luxurious property located on its very own Delta island. Explore the grounds via mokoro boat with our safari experts and enjoy the unique ambiance that this andBeyond property provides.
Jack's Camp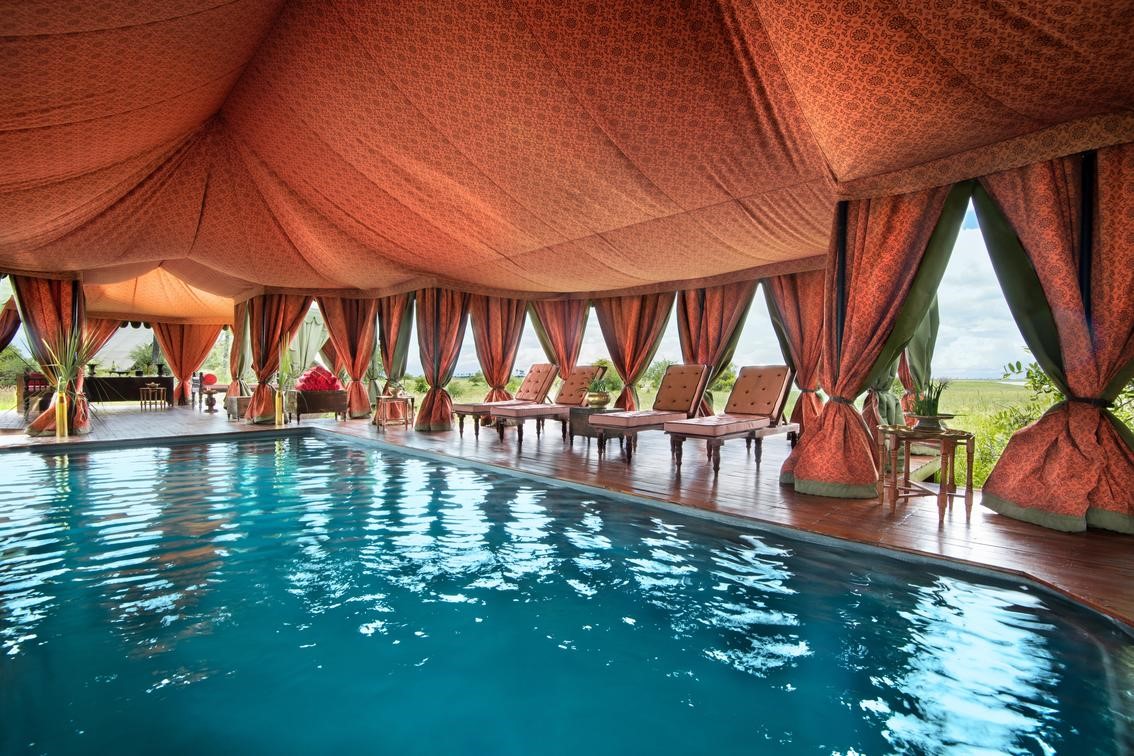 Considered to be one of the most iconic lodging camps in Africa, Jack's Camp is located on one million acres of private wildlife reserve in Makgadikgadi Salt Pans. Observe the famous collections of ancient Botswanan artifacts. Revel in the centuries of history and culture, while getting observe the rare Kalahari lions that pass through right outside your tent. With the only camp with a tented pool, enjoy the safari views while taking a dip in the pool to cool off.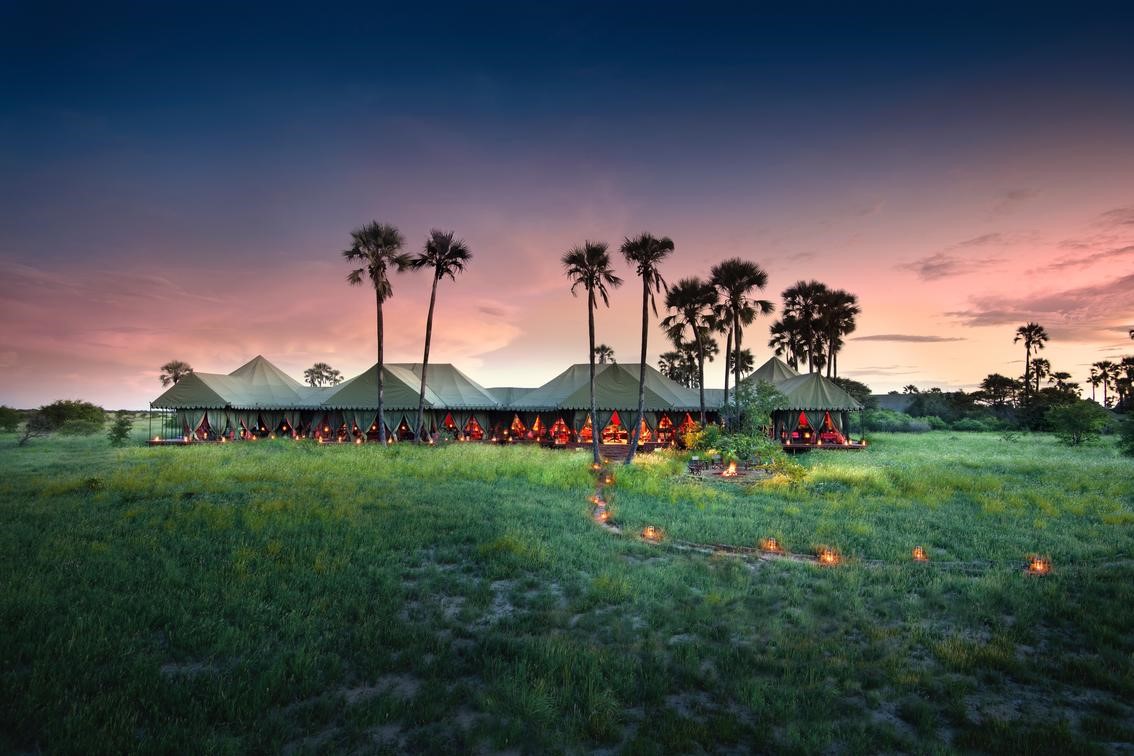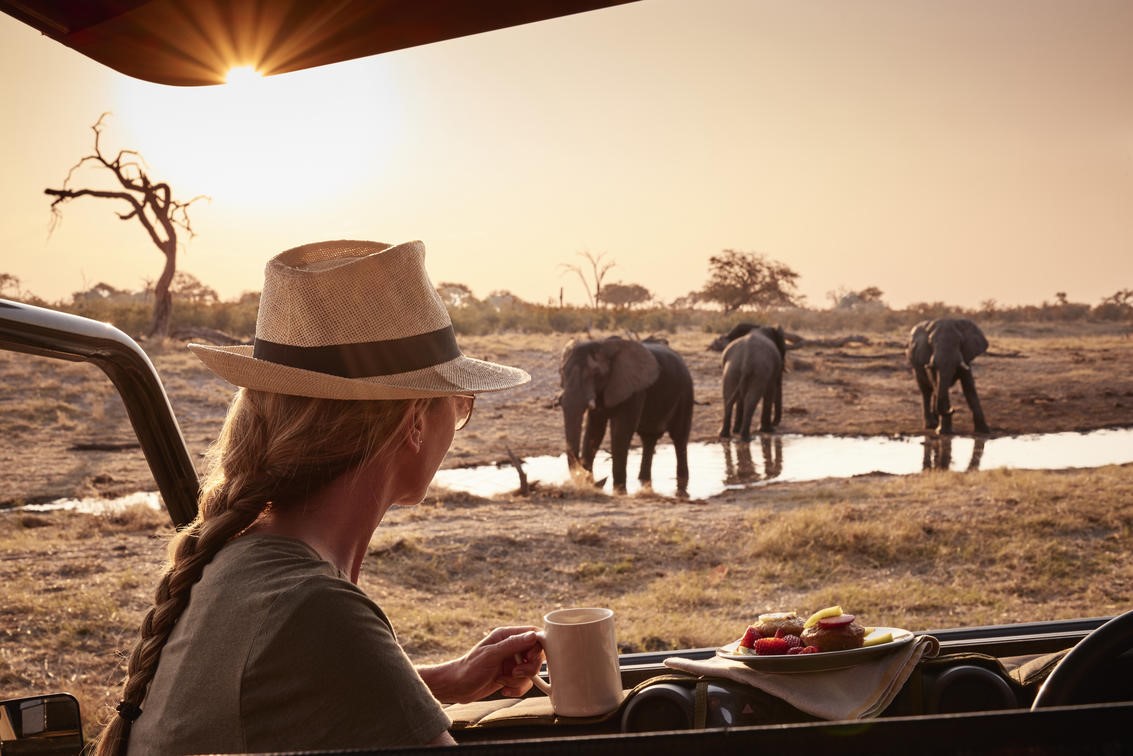 Reach out to our team today to plan the trip of a lifetime in Botswana!